New website just launched
If you come here often, you'll notice we have a new look! Please let us know what you think.
NSC announces first Continuing Ed Writing Contest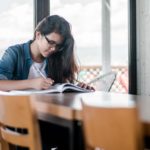 If you wrote a piece in any of my 2018 writing classes, you're eligible to enter the North Seattle College first annual Continuing Education Writing Contest!
All submissions must be work completed in CE writing classes between January 2018 and December 2018.
Categories include short fiction, long fiction, nonfiction, visual storytelling, and poetry.
Winners will be invited to read their work at CE's Writers Salon Event to be held in mid-March of 2019.
Submission opens Dec. 1, 2018 and closes Jan. 15, 2019.
Get all the details here.